"Take Apart" Paddleboard
CubySUP Modular One™
CubySUP Modular One™ is the first 10'6 take apart all-rounder SUP that you can carry in a backpack. Created by award-winning expert Jacint Subirats in Barcelona, the Modular One's™ forward thinking design is composed of three rigid modules -nose, deck and tail- assemblable and detachable in just 20 seconds—it can be easily stored under a single sized bed.
Length: 10'6"
Width: 34.9"
Thickness: 4.1" incl. EVA/memory foam
Tail width: 29.2"
Center fin: 11"
Volume: 170 L 
Weight: 35 lbs / 16 kg.

---
Lucky Bum's family paddle board
---
Hydra Take Apart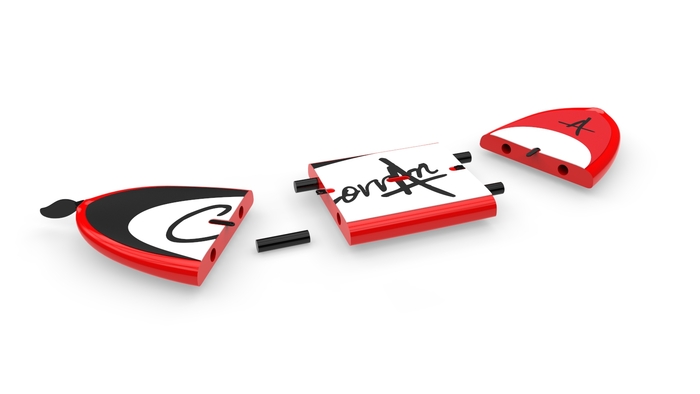 Imagine a take apart paddleboard that fits in the trunk of a small car, in a tidy little zippered bag and has a starting price of $300. Revolutionary?—maybe, innovative and unique?—very.
This concept is the most portable paddleboard designed to date.  Simply add sections to build it.
This could be the perfect family board accommodating all members of a growing family. Shipping, packing, storing, and carrying have just become care free. Travel ground and air will be a breeze. 
---
back to stand up paddle boards
Home – where it all started
---