Sup Statistics and Sup History

SUP statistics and SUP history will always be interesting to follow for the SUP enthusiast. Stand up paddle boarding has become mainstream for some time now; although it's been enjoyed for decades, its popularity exploded around 2005. Enthusiasts express SUP possibilities as limitless—some important figures have even predicted it will become an Olympic sport. As with any sport, records, statistics and history are markers of growth in popularity and of opportunities for athletic excellence. 
Now that stand up paddle boarding has gained wide popularity—and with it more festivals, races, and skill-based competitions—expect to see more SUP statistics recorded and released. As statistics become available, we'll keep this page fresh so you can watch the cutting edge evolve.
Dockslocks locking system
---
The following link will take you to an interesting article written by Corran Addison and published in SUP World Mag, April of 2013 called "The History of Stand up Paddling"
http://www.supworldmag.com/the-history-of-stand-up-paddling/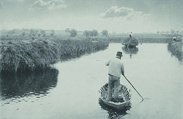 ---
---
---
The North America Stand Up Paddle Board Industry
has released a Market Report for the SUP industry but, the privilege to read it comes with a BIG price tag. http://investdailynews.com/north-america-stand-up-paddle-board-market/
What you can expect:
-Comprehensive Study of the North America Stand Up Paddle Board market.
-Evaluation of North America Stand Up Paddle Board market progress.
-Important revolution in North America Stand Up Paddle Board market.
-Share study of North America Stand Up Paddle Board industry.
-North America Stand Up Paddle Board market primary strategies of dominant manufacturers.
-Full data regarding Segmentation details of the North America Stand Up Paddle Board industry.
-Rising North America Stand Up Paddle Board industry segments and local markets.
---
2015

According to Google Trends (December 2015), the chart below shows comparison and interest over time (2004 – December 2015) using the search terms: standup paddleboarding, SUP,  paddle boarding...fascinating!
---
"Profiling the sport of stand up paddle boarding" report released in July 2015 from the "Journal of Sports Sciences". See the following link:
http://www.standuppaddleboardingguide.com/support-files/profiling_sup.pdf

---
Guinness World Records 2015
Human and dog paddleboarding - Guinness World Records
The longest Stand Up Paddleboard (SUP) ride on a river bore is 1,690.5 metres (1.05 miles) and was achieved by Ivan Moreira and Bono the surfing dog from Brazil at Mearim River, in Arari, Maranhão, Brazil.

---
2014

According to the "2015 Paddlesports report", stand up paddle boarding has increased every year since 2010. The amount of people that tried SUP among all other paddle sports is reflected by "percent" below. To see full report click here.
2010 1.1% – 1.1 million
2011 .4% – 1.2 million
2012 .5% – 1.5 million
2013 .7% – 2.0 million
2014 .9% – 2.8 million
---
The following statistics according to published artice by sunplay.com March 21, 2014 - https://www.sunplay.com/blog/stand-up-paddleboarding-facts
In 2008 US Coast Guards classified SUP boards as vessels, similar to canoes and kayaks.
In 2009, SUP became the single fastest growing paddle sport in North America.
The largest demographic is 35-44 years old for both men and women.
In Brazil, SUP grew 500% in one year.
There are now over 150,000 SUPers in the US, a number that is expected to grow 10 times by 2016
---
So cool...History of paddle boarding along with some statistics published by sunplay.com
---
The "Greats" talking about the roots of surf and paddling.
---
OUTDOOR FOUNDATION ANNUAL REPORT 2014
According to the "Outdoor Foundation" stand up paddling continues to show a solid increase in participants in the U.S. See more:
---
---
John Zapotocky SUP/Surf Legend - passed away 2013 at the age of 95. John SUPed and Surfed for 65 years.
http://www.supthemag.com/news/sup-pioneer-john-zap-zapotocky-passes-away-at-95/

Honolulu Star-Advertiser Obituaries  - John Zapotocky Sr. http://obits.staradvertiser.com/2013/10/13/john-zapotocky-sr/

---
---
2012
1) Interesting facts 
published by StandupPaddle Magazine in 2012
MALE
• Largest male demographic is 35 - 44 years old
• Second - male demographic is 25 - 34
• Third - 45 - 54
• fourth is 55+
FEMALE
• Largest female demographic is 35 - 44
• Second - 25 - 34
• Third 45 - 54
• Fourth - 55+
• Fifth - 18 - 24
2) According to Reuters.com an article by Dorene Internicola states:
Aproximately 1.2 million people tried stand up paddle boarding in 2011. This is up by 18 percent from 2010, according to the Outdoor Industry Association's 2012 report. Nearly 60 percent of SUPers tried for the first time in 2011.
3) The worlds most expensive paddle board sells for $27,500.00
LINK: https://www.businessinsider.com/the-27500-paddle-board-most-expensive-in-the-world-2012-2
---
Video released in 2012 — the "Greats" talking about SUP
---
---
2011
According to Reuters: written by Dorene Internicola
About 1.2 million people tried stand up paddle boarding in 2011 – up 18 percent from 2010 (stated by the Outdoor Industry Association's 2012 report.
The highest percentage tried paddling boarding for the first time in 2011 (60 percent).
More interesting facts (August 2011) from Svein Rasmussen 
According to Starboard International (August 2011) - Estimate statistics.
Germany - in 2011 SUP paddle board sales are expected to double
France - currently the largest market in Europe for SUP sales is expected to be 3 times as large as German market at 9000 boards per year.
USA - the largest market at 50,000 boards per year. 
• Note: women make up half of this number! 
• There are currently 57 SUP fairs held in the U.S.
• It is expected the U.S. market will not reach its peak for another 5 years.
In the next 5 years SUP growth in Europe is expected to exceed that of the U.S. because it has been promoted by kayak companies for use on rivers.
Although SUP has a surf image, 90 percent of SUP riders use paddle boards for flat water or fitness training.
---
Moogy Yuki's Bark Canoe
(See the following video). This is the first time in over 100 years since anyone has made a traditional bark canoe on their ancestral lands, and Uncle Moogy and his team are not sure if they will succeed to cut a huge slice of bark from a giant Redgum tree and get the surfboard-size bark down in one piece - and most importantly, if it will finally float and carry them.

---
2011 survey conducted by SUP Magazine
See below the stand up paddling survey conducted June of 2011. Statistics are taken from 937 volunteer paddlers located with the U.S.A. This is a thoughtful compilation presented via an easy to following graphic presentation.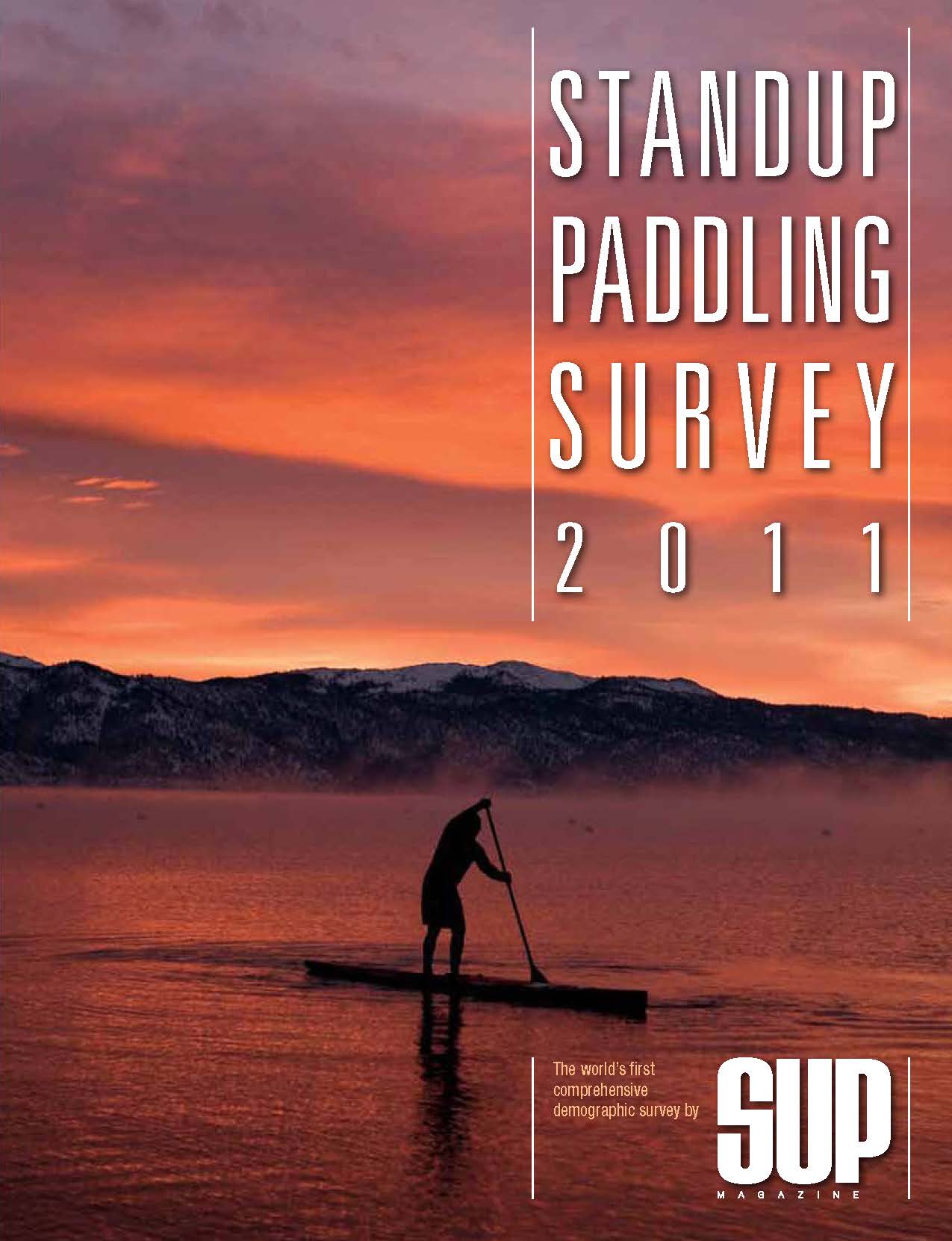 Right-click to download this PDF file here
.
---
2010
According to Laird Hamiliton in an article from The Wall Street Journal July 2010:
"Nearly 50% of the buyers of our stand-up boards are women, which is a much much higher percentage than" conventional surf boards, says Mr. Hamilton.
---
2008

July, 2008 read the interview supglobal.com did with Rick Thomas.
Rick was the first person to bring Stand Up Paddle Surfing to mainland America.
---
2005
SUPsports.com declares:
"We are the first fully dedicated all SUP shop in the Americas and we've been making and selling SUP's since 2005."... 

---
2002
Surf legend Laird Hamilton on video in Malibu using a stand up paddle board. At this time few people knew what a SUP was.
---
---
---
1949
Surf / paddle board – Clip description
"Commentator John Moyes explains that men are making surfboards out of plywood. A line of surfers carry their boards down to the shore and paddle out towards the breakers. The camera follows their path, capturing them from just in front of the waves. A man who has been hit by a surfboard is rescued by the lifesavers on duty and carried ashore. The clip ends with a shot of the surfers in the afternoon sun."
http://videomedia.aso.gov.au/titles/thrillsu/thrillsu1_pr.mp4

---
1939
This is some RARE footage of Duke Kahanamoku surfing his paddle board at Waikiki Beach along with an outrigger flipping over and more surfing.
---
1930's– Australia paddle photos from the archives
---
Duke Kahanamoku surfing wooden longboards
and a standup paddleboard (SUP) at Waikiki . Experience the Hula and say hello to the Duke. This clip was made from an ancient piece of 1930's 8mm 'Castle' film supplied by Mr John Mellor of Swaylocks. 'Tom Bloke' makes a cameo appearance ;

---
1912 — Brandenburg Germany
A pneumatic structure used to propell a board over water—refered to as "water shoes". 1912 Brandenburg, Germany.


---
1770's — Karakokooa, Owyhee
Sketch by John Webber, published 1785. English: A view of Karakokooa, in Owyhee. J. Webber del. W. Byrne sculp. (London, G. Nicol and T. Cadell, 1785).her. [reference Wikipedia]
Look carefully in the forefront at the bottom left, you'll see what appears to be a paddle board.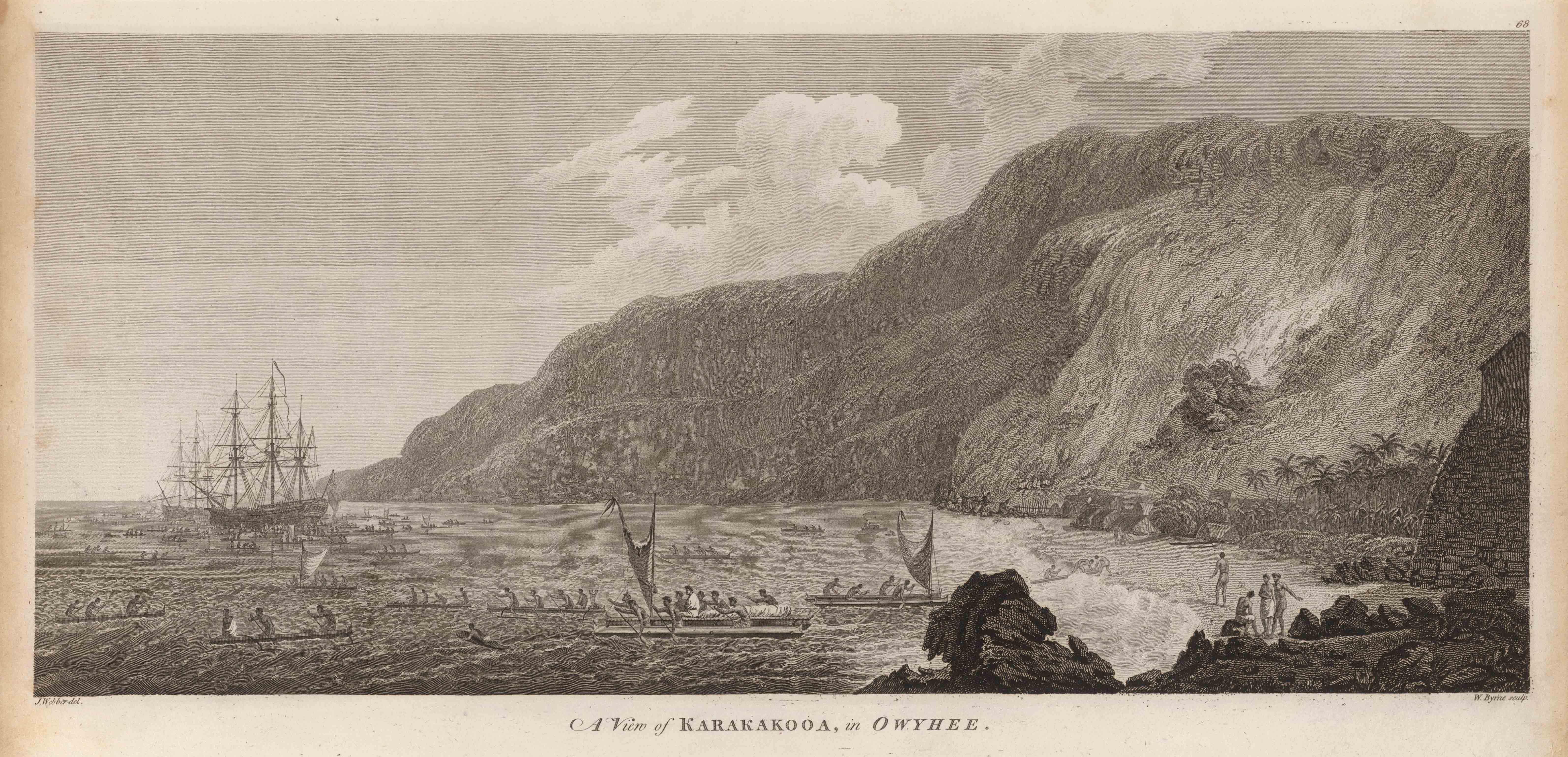 ---


Ancient SUP statistics



The following link is an article by exminer.com on the history of paddle boarding dating back to 7000 BC
---
---
back to SUP info
Home – where it all started
---