Stand up paddle boarding in a day! All you need to know
See Bluefin Sup review here - the Sprint: http://www.standuppaddleboardingguide.com/sup-gear-reviews-paddle-boards.html
Stand up paddle boarding (SUPing) is for all ages and skill levels. Imagine being able to take a walk on the water. At its essence, that's what this easy, accessible, fun sport of SUPing gives you—and why people of all ages and abilities are discovering fun and fitness through SUP.
If you can walk a narrow sidewalk, or ride a bike, you can paddle board. A little balance, a desire to be on the water in the fresh air, a willingness to try something new, and anyone—of any age and athletic ability—can enjoy this deceptively easy outdoor sport. 
Check out a demonstration or try a rental board: it's easy to get the knack and quickly feel comfortable. Find out why SUPing, the fastest growing water sport, has quickly spread from its Hawaiian roots to rivers, lakes, ponds and oceans everywhere, enjoyed by everyone. It's simple, and you can do it, too.
---


Expect An Ultimate Nature Based Experience
If a loon is calling to you on a tranquil lake, stand up paddle boarding takes you there. The river carries you and your paddle board past the osprey diving for its dinner; ocean waves offer a salty ride. Your board offers a new way to experience all kinds of water, and because you're standing up, you see it all. About 10% of SUP enthusiasts ride the waves, while the majority of paddle boarders take up the sport for flat water cruising, fitness, racing, fishing, or just enjoying the natural world from a unique vantage point.
---



Stand up paddle boarding



– exploring possibilities
A short paddle boarding lesson from the late Bob Purdy
---
SUP in the Benagil Caves in Portugal
South Portugal
---
---
Expect to be enticed by this delightful introductory visual about paddle boarding possibilities.  
Disclaimer – The following video is an ad for BIC paddle boards...and very well done! 

The ride is what you make it
Stand up paddle boarding can be calm and comfortable or exhilarating and challenging. See the sights as the shoreline passes, perform yoga on a still pond, surf the waves, take your kids or grand kids or even Fido along. Cast a line and reel in your catch on a SUP that is especially designed and rigged for the experience. And SUPs are unsinkable! Any way you ride, SUPing is incredibly versatile, accessible, easy to learn, and—bonus—fabulous exercise.
---
Stand up paddle boarding basics from Seattle Washington
---


Sound interesting?...
Whether we've piqued your curiosity or inspired you to put this great sport at the top of your "to do" list, you are in the right place to find all you need to know about the world of SUPing.
Welcome to standuppaddleboardingguide.com  
Here, you'll find everything you need to know about paddle boarding: the ease and the challenge, the dance and the thrill. 
At standuppaddleboardingguide.com
 you can expect to find valuable, organized and reliable information along with plenty of encouragement.
---
FACT: You may have noticed by now that the term SUP is loosely used. It can mean:
• stand up paddle boarding,
• stand up paddle board,
• stand up paddling 
• SUP is pronounced like pup, or you can say S.U.P. like the acronym actually is.
Scan this site to find out all you need to know about getting started, exploring and maintaining your world of stand up paddle boarding.
---
SURFSTOW SUP Handle:

This handle is a mainstay in my deck bag. If poor conditions force me off the water, I can walk back carrying my board with ease. Its SUPER SUCK feature has never failed (apply on a dry surface).
Find out more at the following link:
Surfstow SUP grip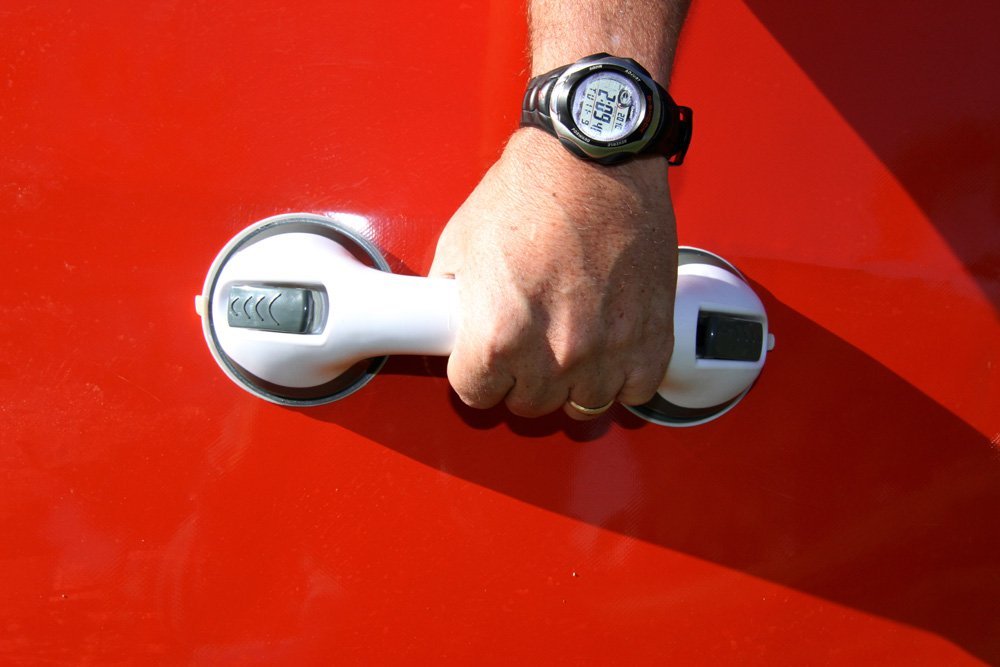 ---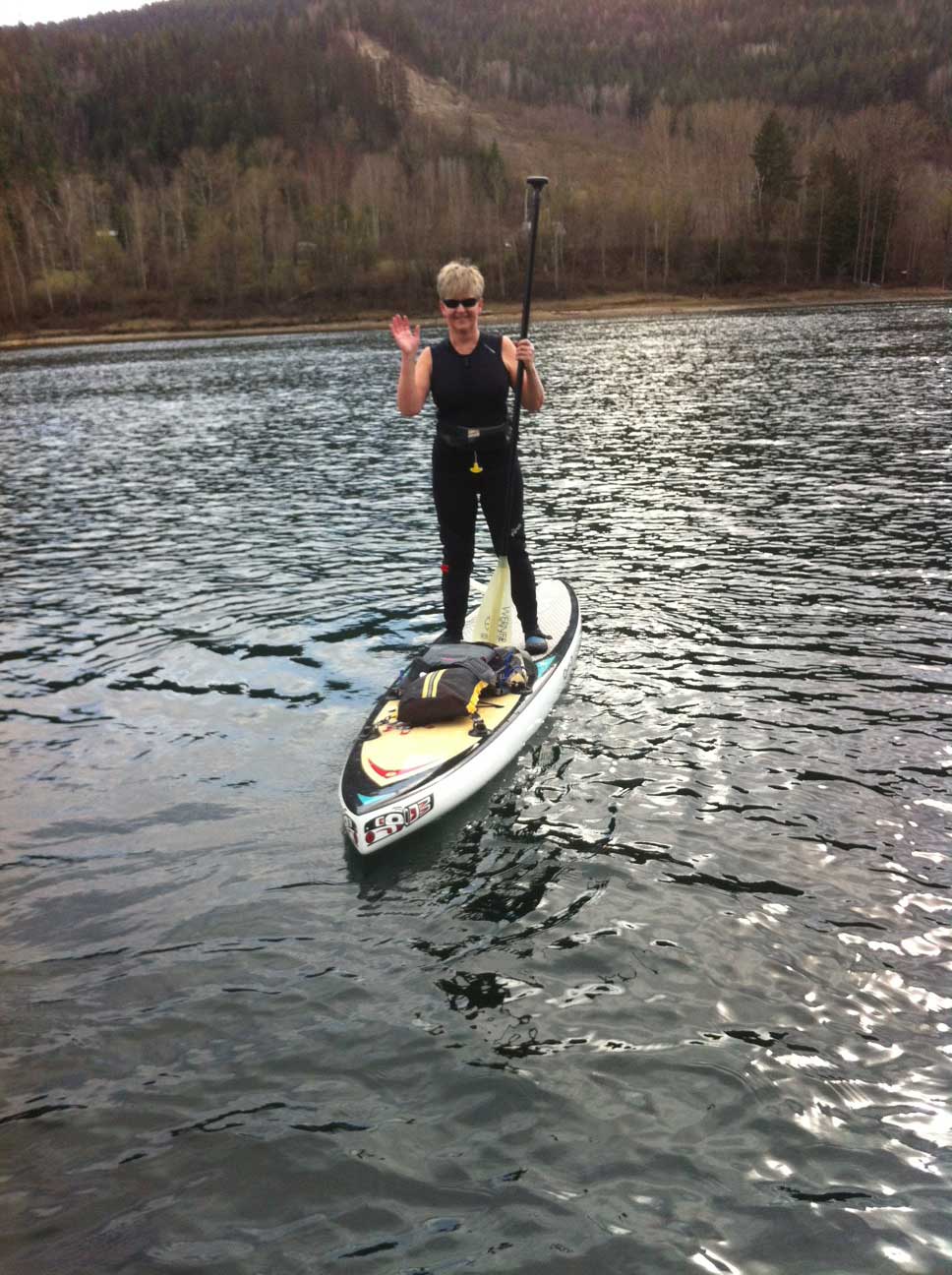 Enjoying a late September afternoon on the Columbia River, Castlegar B.C. Canada.
---
About Ad Links and Banners:
You'll find lots of products to check out on this website through links and banners—a great way to compare products and pricing, learn about cool new stuff, or just get a sense of the great variety of SUP gear. There is never any obligation to buy, and you're never far from this site, and all things SUP. So click away—and have fun!
---
---