SUP Senior fitness makes for super seniors: Stand up paddle boarding for 60-plus
BLUEFIN 
https://bluefinsupboards.com/

See full review of the affordable Bluefin Sprint here: http://www.standuppaddleboardingguide.com/sup-gear-reviews-paddle-boards.html


Physical therapy benefits of paddle boarding
An overview of why you might consider taking up the sport to regain strength and endurance.
https://www.burnabyphysiocare.com/physical-therapy-benefits-of-stand-up-paddle-boarding/
SUP Senior Fitness: You don't have to be super-human to be a super senior when it comes to paddle boarding, it's a terrific way to achieve the fitness level desired. Check out the videos below. Each of these super seniors embraces stand up paddle boarding with a passion for fitness and the fun of learning something new. Try it out and spread the word! You know what happens when you tell a senior friend who tells a couple more who tell their friends… It's not a senior moment—it's a movement!
It's no secret that keeping active is important as we age, and stand up paddle boarding is a great way for seniors to keep strong and healthy. Senior fitness is within reach with SUP thanks to gentle core strengthening through balance, and it's easy—if you ever rode a bike or kept your balance on a bus, you can paddle board. It's fun, unique and provides a full body workout at a low impact level—and you get to enjoy it outside, in the fresh air. 
Rehabilitation through SUP fitness has proven to help with injury, pain, stress and various therapies). Paddle boarding becomes part of the healing process as it strengthens the muscles surrounding the problem area. As with any new activity, be sure to consult with your doctor. 
Grab a friend and make it happen! Joining the ranks of super seniors is as close as the nearest pool or body of water. Search this site to find out all you need to know about start-up, maintenance and the exploration of stand up paddle boarding.
---
---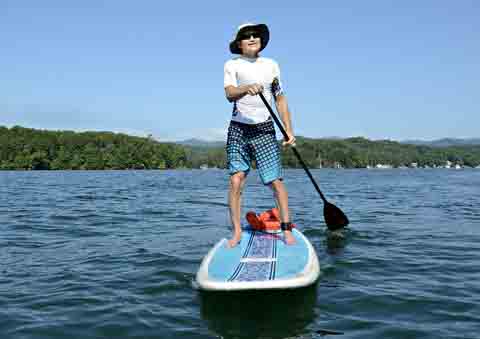 Look at what Bob Purdy from Kelowna B.C. Canada has to say about "paddle for the planet," Bob paddled 900 days in a row to raise awarness to keep our waters clean:



Why SUP senior fitness is important
– interesting blog articles
Inspiring Articles
Click on the following link to read an interesting article about a 67 year old with 5 years of paddle boarding experience.LINK: http://www.independent.co.uk/travel/americas/standup-paddleboarding-now-you-can-paddle-at-the-deep-end-8585009.html  
And yet another 65 year old who writes about her passion for water sports.
LINK: http://elder-sup.com/2013/10/24/65-medicare-and-water-athletes/
Randall Barna: Insights and Imagaination – SUP
LINK: http://elder-sup.com/2011/08/19/randall-barna-insights-and-imagination/
DESCRIPTION: This link takes you to a short article about a centurion senior from Minnesota U.S. paddle boarding.
LINK: http://www.seabreeze.com.au/News/Stand%20Up%20Paddle/Will-you-be-stand-up-paddling-into-your-100s_5936946.aspx
---
Gerry Lopez speaks – "It all started with love..."
---


SUP seniors blog
---
---


What kind of board should I start with? – Here is one suggestion.
---
How to stand up paddle board – turning and evasive manoeuvering
Beginner lesson in SUP paddling instructed by senior paddler Bob Purdy from "Paddle for the Planet"
sponsored by Tuja Wellness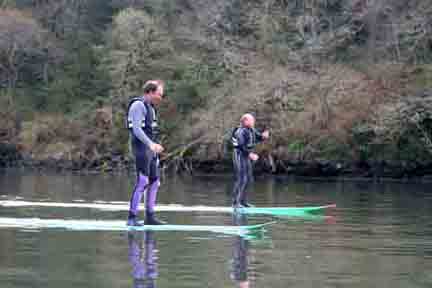 Paddle boarder Jean started paddle boarding at the age of 59. She can't swim.
57 year old Bill Whiddon from Miami speaking on paddle boarding
Interesting...this fella prefers sitting while paddle boarding.
Two senior ladies sitting and paddling on a SUP
DESCRIPTION:  An absolutely delightful video. Leonard Jenkins sits to ride a wave on a paddle board.
---
More SUP senior fitness – SOURCE: YouTube
DESCRIPTION: Beginner 75 year old paddle boarding for the first time
LINK: http://youtu.be/vWi8zgUHJBY
SOURCE: YouTube
DESCRIPTION: "Paddle board lady" interviewed by board maker
LINK: http://youtu.be/k1f6wVuXeds
---
back to SUP fitness
SUP senior fitness – this page
---
---

Paddler photo from info@NewSmyrnaStandUp.com 386-424-0616 for senior paddles instruction