Inspiring, real SUP stories and experiences

It has been fascinating to read real SUP stories by first time paddlers and those so passionate about a specific discipline. Many are pleasantly surprised at the ease of learning, the full body fitness benefits and the realization of a truly ultimate nature based activity.  
Passion for anything naturally generates stories, and stand up paddle boarding enthusiasts have plenty. Reading about the challenges and triumphs experienced by SUPers is sure to be inspiring, and sometimes surprising! Imagine surfing the Pipeline in Oahu—blind. Read about a surf couple in their sixties who reconciled limits of age and found their way back to the water through paddle boarding. Recovering from injury or finding purpose, SUP stories may be unexpected, informative, and insightful. 
If you have an interesting stand up paddle boarding story you'd like to share, use the form at the bottom of the page. Please include your approval to post the story on this site.
---
A SUP rehab story by Becky Ashcraft
Life Changing: overcoming grief and Falling in love with SUP
---
Dockslocks locking system


Personal SUP stories
6) 
DESCRIPTION: There were the '60s…and then there's being 60! How a couple of seniors find their way back to their surfing days through SUP. 
LINK: http://www.standuppaddlingfitness.com/2012/09/eddies-sup-fitness-journey-part-one-goal-olukai-hoolaulea-sup-race-maui-2013/#.UeymsLG9KSO
7) 
DESCRIPTION: Interesting stories about SUPers of ALL ages on this great blog site.
LINK: http://elder-sup.com/wise-elders/
8)
DESCRIPTION: One person's journey while preparing for a race over 7 months.
LINK: http://www.supboardermag.com/2013/03/26/sup/
9)
DESCRIPTION: How SUP helped a women overcome obesity.
LINK: http://www.supradioshow.com/2011/06/changed-life/
10)
DESCRIPTION: The Derek Rabelo story – video below: how a young blind man realized his dream to surf the Pipeline in Oahu. Not stand-up paddling but just had to put this amazing story in.
11) 
DESCRIPTION: SUPers reign at Lake Champlain, Vermont, U.S.A
LINK: http://www.7dvt.com/2012vermont-paddleboarding
---
---
Have you become a SUP fanatic? Tell us how you have the most fun on your board.
If you have an interesting, funny, unusual or first time paddle boarding story we bet others would like to here it. To share your story submit below with your approval to post it on this site. A maximum of 250 words is preferred. If you absolutely need more, go for it! Many thanks!
---
back to SUP info
Home – where it all started
---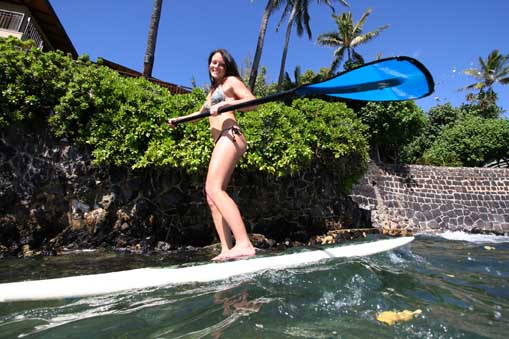 What's your story?